Patrons: Jane Carty; Dearbhla Collins; Eamonn Lawlor; John Rowden
Jane Carty was born in Dublin, graduating with a B Mus.Degree and a BA degree  in Music and Modern Languages, from University College, Dublin, as well as the  Diploma in Music Teaching, receiving an Exhibition Award as a result of her B Mus. Degree examination, having studied in Paris, Strasbourg and Perugia, Italy. She started her career as a teacher of Piano, Theory and Composition at what is now the DIT Conservatory of Music and Drama. A singer, pianist and cellist herself, she  presented  and produced  documentary music programmes for Radio from the major European Music Festivals during her subsequent career as Executive Producer for Radió Telefiś Éireann, Ireland's national broadcasting organisation. She organised  and directed national competitions for choirs, singers, instrumentalists and composers, and was the Founder/ Director of the RTÉMusician of the Future Festival.
Her work as a singing, choral and instrumental Jury Member has taken her all over Europe, including, for many years, the Llangollen International Choral Eisteddfod  in Wales, as well as further afield to Hong Kong and the West Indies.
For many years she has been a Member of the Media Jury of the International Hans Gabor Belvedere Singing Competition, Vienna, as well as organising, and adjudicating at , the Dublin Qualifying Round of the Competition every year.
She is presently a Patron and Chairman of the Jury of the newly inaugurated Irish Freemasons Young Musician of the Year Competition, for 3rd level instrumental students at our Colleges of Music who are studying for Degrees in Music Performance.
She has been a Member of the Board of Governors of the RIAM since the year 2000 and the regular Chairman of the Jury of the Veronica Dunne International Singing Competition since it's inception. Jane has been  the Chairman of the Jury for the Irish Qualifying Round of the Dublin International Piano Competition since the Competition began, is the Irish member on the Board of Trustees of Europa Musicale, a former Director of the National Concert Hall of Ireland and the National Youth Orchestra of Ireland and a former member of the Repertory Committee of the Wexford Festival. She is a also recipient of a Jacobs Radio Award for her work in furthering and promoting the careers of Irish musicians, both in Ireland and abroad. In June 2010 Jane was awarded the highest honour the Royal Irish Academy of Music can give – The Fellowship Honoris Causa (FRIAM ).
Jane is also Artistic Director and Chairman of the Jury
---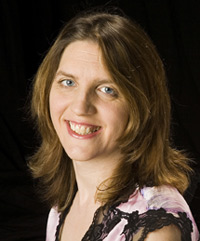 Dearbhla Collins is one of Ireland's finest and most versatile musicians. The prize winning pianist is a regular chamber music partner to many internationally renowned singers as well as Ireland's leading vocalists. Furthermore, she is regularly partnered by her pianist brother, Finghin Collins, in concerts of the repertoire for piano duet. She has recently been awarded an honorary Doctorate by the National University of Ireland for her contribution to music in Ireland.
Vocal coach at the Royal Irish Academy of Music, Dublin, Dearbhla is also the Executive Artistic Director of the prestigious Veronica Dunne International Singing Competition.
Singers she works with include sopranos Juliane Banse, Sarah-Jane Brandon and Anna Devin; mezzo-sopranos Patricia Bardon, Tara Erraught, Angela Brower, Rachel Kelly, Ann Murray; tenors Mark Padmore and Robin Tritschler; baritones Gavan Ring and Benjamin Appl. These performances include recitals nationwide in Ireland, in the US, Germany, Tunisia, Paris and the Wigmore Hall, London. She has also toured the US with Tara Erraught and given masterclasses and recitals in Beijing, Shanghai and Wuhan in China.
Dearbhla was a member of the board of the National Concert Hall, Dublin from 2010 – 2015 having previously served two terms as a Director of Culture Ireland.
Dearbhla was the moving force behind the 2003 Dublin Hugo Wolf Festival, when under her artistic direction the complete songs of the Austrian composer were performed for the first time in Ireland. She curates Dublin Song Series with her brother Finghin in partnership with the National Concert Hall and the Hugh Lane Gallery.
She spent a week working with Florian Boesch and his students at the Universität für Musik und darstellende Kunst, Vienna in March of this year. In April 2017 she performed with Finghin Collins, and Benjamin Appl at the Schubertiade in Evosges, France. Other recent performances include concerts with Tara Erraught, Angela Brower and Patricia Bardon.
Future plans include working with Brigitte Fassbaender in Munich in November and song recitals with Patricia Bardon, sopranos Sarah Jane Brandon and Juliane Banse , tenors James Gilchrist and Alessandro Fisher and baritone Benjamin Appl.
---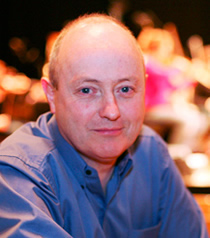 Eamonn Lawlor has been Master of Ceremonies for all the Semi­final and Final rounds of this Competition since it began.
He joined RTÉ Lyric fm when the station opened in 1999, and presented the Lyric Concert and Friday Concert programmes from 2002 until his retirement nine years later.
A native of Delvin, Co. Westmeath, he had previously been a journalist with RTÉ. He was the station's European Correspondent for ten years and went on to present Six­One, Prime Time and other news programmes on radio and television.
Since his retirement from broadcasting he has been actively pursuing his interests in Buddhism, languages, literature and music, and has appeared on stage as reader/narrator in Michael Murphy's Stories, Poetry and Dreams and Simon Morgan's Keep the Home Fires Burning.
---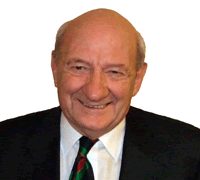 John N Rowden started playing piano at the age of eight, realising his ambition by transferring to organ at the age of 16. He studied under W S Grieg at St Patricks Cathedral, Dublin, and then later became  a protege of Ralph Vaughan Williams.
He has been Grand Organist at The Grand Lodge of Ireland for over 20 years, playing at all ceremonial occasions at Freemasons' Hall. He has played at the National Concert Hall Dublin, The Ulster Hall Belfast, The Guildhall in Derry, and Liverpool Cathedral, England; not to speak of most of the Churches in and around Dublin.
He was accompanist to many Choral Societies including the Seafield Singers.