Patrons: Dearbhla Collins; John Keeley; Eamonn Lawlor; John Rowden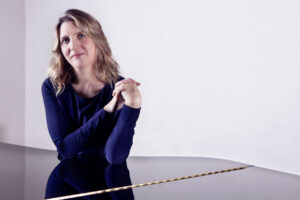 Dearbhla Collins is one of Ireland's finest musicians. The prize winning international pianist is a regular recital partner to many renowned singers including Tara Erraught, Fatma Said, Angela Brower and most recently Sir Simon Keenlyside and Nicky Spence. Her performances have brought her to the US, China, Japan, and many European countries. Venues include the Wigmore Hall, London, the Hill Auditorium, Ann Arbor, Michigan, the Lincoln Center, New York and Festivals including Blackwater Valley Opera Festival and Dublin International Chamber Music festival.
Dearbhla has just been appointed Artistic Director of the Veronica Dunne International Singing Competition, having previously been its Artistic Administrator since 2005. She is passionate about mentoring young vocal talent and is Head of Artistic Administration at the National Opera Studio, London and is vocal coach at the Royal Irish Academy of Music, Dublin. She is also visiting coach to Mascarade Opera Studio, Florence and the YAP Opera Academy of the Polish National Opera, Warsaw. She has given masterclasses and workshops in Beijing, Shanghai and Wuhan, China, in RCM, London, RNCM, Manchester, Opera North, Leeds amongst others.
Dearbhla founded Dublin Song Series in 2013 and continues to curate it in partnership with the National Concert Hall and the Hugh Lane Gallery.
Dearbhla was a member of the Board of the National Concert Hall, Dublin from 2010 – 2015, having previously served two terms on the Board of Culture Ireland. In October 2017 she was awarded an honorary doctorate for her services to music in Ireland from the National University of Ireland.
---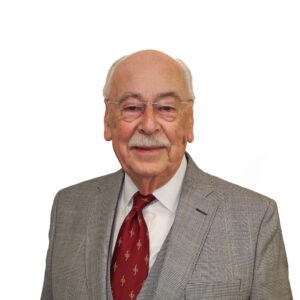 John Keeley, an accountant by profession, has  produced or directed  hundreds of classical concerts for charity since 1976 in England, Ireland and France.
He is a Freemason in both England and Ireland having joined in 1979.
John was founding General Administrator of the Irish Freemasons Young Musician of the Year Competition from its inception until he retired from the position in 2019, and has presented the Semi-finals on two occasions.
He is a member of the Advisory Board of the West Wicklow Chamber Music Festival and an Affiliate Member of the Royal School of Church Music which reflects his particular interest in Cathedrals and choral and organ music!
---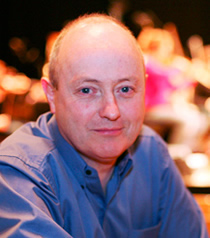 Eamonn Lawlor has been Master of Ceremonies for all the Semi­final and Final rounds of this Competition since it began.
He joined RTÉ Lyric fm when the station opened in 1999, and presented the Lyric Concert and Friday Concert programmes from 2002 until his retirement nine years later.
A native of Delvin, Co. Westmeath, he had previously been a journalist with RTÉ. He was the station's European Correspondent for ten years and went on to present Six­One, Prime Time and other news programmes on radio and television.
Since his retirement from broadcasting he has been actively pursuing his interests in Buddhism, languages, literature and music, and has appeared on stage as reader/narrator in Michael Murphy's Stories, Poetry and Dreams and Simon Morgan's Keep the Home Fires Burning.
---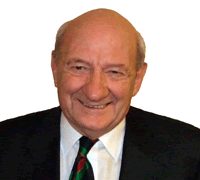 John N Rowden started playing piano at the age of eight, realising his ambition by transferring to organ at the age of 16. He studied under W S Grieg at St Patricks Cathedral, Dublin, and then later became  a protege of Ralph Vaughan Williams.
He has been Grand Organist at The Grand Lodge of Ireland for over 20 years, playing at all ceremonial occasions at Freemasons' Hall. He has played at the National Concert Hall Dublin, The Ulster Hall Belfast, The Guildhall in Derry, and Liverpool Cathedral, England; not to speak of most of the Churches in and around Dublin.
He was accompanist to many Choral Societies including the Seafield Singers.