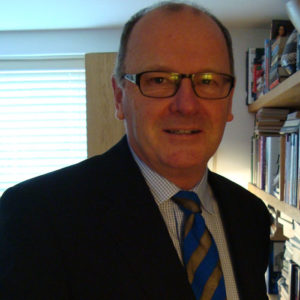 Séamus Crimmins has played a central role in music in Ireland, particularly through key positions which he held at RTÉ. He served as founding Head, RTÉ Lyric fm and in 2007 was appointed Director, RTÉ Orchestras, Quartet and Choirs. Both RTÉ roles delineate his love of music and broadcasting.
He showed promise as a conductor while taking an Honours Music Degree at Queen's University Belfast and received an ACNI Bursary to study with George Hurst at Canford. Later he undertook further conducting masterclasses with Janos Fürst. While teaching music at the Abbey Grammar School Newry (his alma mater) he resuscitated Newry Choral Union and in 1982 founded Dun Laoghaire Choral Society.
His professional conducting experience includes the Irish Chamber Orchestra, Northern Chamber Orchestra (UK), RTÉ CO, Orchestra of St Cecilia, Talich Chamber Orchestra Prague, London Baroque Sinfonia and many freelance orchestras. In the '90s he conducted a string of music theatre productions at Dublin's Olympia Theatre, including West Side Story. However, it was his work with Opera Theatre Company, which, to his own surprise, brought him to international attention. Several OTC Handel productions gave extensive Irish tours and were subsequently invited to London (Covent Garden Festival), New York (BAM) and festivals in Melbourne, Lisbon ('Expo 1998), Brno, Salisbury and Prague.
Séamus has served as Arts Council Music Adviser and Policy Director. His adjudicating experience includes RTÉ's All Island School Choir Competition, the Irish round of the Dublin International Piano Competition and, each year since its inception, the Irish Freemasons Young Musician of the Year. Current and previous board experience includes West Cork Music, Centre Culturel Irlandais, Irish Baroque Orchestra, OTC, Sing Ireland and CMC.
Currently he mixes music consultancies with study and hopes to complete an MPhil at TCD next year.