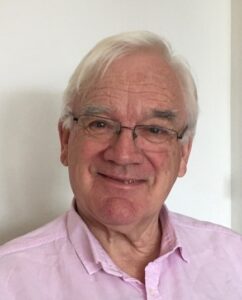 Brian Dickie has worked in opera over six decades and stepped down in August 2012 as General Director of Chicago Opera Theatre where he had been since 1999.
After leaving Trinity College Dublin in 1961 he began his opera career at the Glyndebourne Festival in England in 1962, as assistant to the Head of Music Staff, Jani Strasser. He remained at Glyndebourne for twenty-seven years with increasing responsibilities. He was a leading member of the team which established Glyndebourne Touring Opera, and became the company's first Administrator in 1967, as well as serving as Opera Manager for the Festival. He was appointed General Administrator of Glyndebourne Festival Opera in 1981.
Brian was appointed Artistic Director of the Wexford Festival at the age of 25 in 1967 and served there until 1973 when his Glyndebourne and family responsibilities became too onerous. In 1989 he left Glyndebourne to become General Director of the Canadian Opera Company in Toronto.
He was Artistic Adviser to the Opéra de Nice 1994-97, and General Director of the European Union Opera project 1996-98, recruiting singers for the company from each member country of the European Union.
He has been Chairman of the Jury for Pre-selections for the Bertelsmann Foundation's biennial Neue Stimmen Competition since 1999. In this capacity he has been responsible for auditioning singers in Asia, Europe, South Africa, Australia, and both North and South America.
Between 1999 and 2012 was a regular jury member for the Metropolitan Opera National Council auditions, at both district and regional level. He was a member of the jury the final stage in 2007 that was the subject of the Metropolitan Opera's documentary film Audition.
In addition to serving on juries for singing competitions he was a jury member for the Carl Nielsen Flute competition in Odense, Denmark in 2014 and the Nikolai Maiko conductors' competition in Copenhagen in 2015.