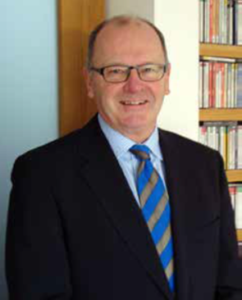 Séamus Crimmins (Jury Chairman) has played a central role in music and broadcasting in Ireland through key positions at RTÉ. He was Commissioning Editor FM3, founding Head RTÉ Lyric fm (National Station of the Year Award 2003) and Director, RTÉ Orchestras, Quartet and Choirs. He originated the Lyric fm Gerald Barry Festival (2000) and co-founded New Music Dublin (2013).
Having taken an Honours Music Degree at Queen's University Belfast he received an ACNI Bursary for conducting studies with George Hurst: masterclasses with Janos Fürst followed. While teaching music at the Abbey Grammar School, Newry (his alma mater) he resuscitated Newry Choral Union (1978) and following a move to Dublin founded Dun Laoghaire Choral Society (1982).
His professional conducting experience includes ICO, Northern Chamber Orchestra (UK), RTÉ CO, Orchestra of St Cecilia, Talich Chamber Orchestra Prague, London Baroque Sinfonia and many freelance orchestras. In the '90s he led a string of music theatre productions at Dublin's Olympia Theatre (including West Side Story). Opera Theatre Company productions of Haydn's La Vera Costanza and three operas by Handel – Tamerlano, Flavio and Amadigi – brought him to international attention following extensive Irish tours and conducting appearances in London (Covent Garden Festival), New York (BAM) and festivals in Melbourne, Lisbon ('Expo 1998), Brno, Prague, Buxton and Salisbury.
Séamus has served as Arts Council Policy Director (2003-07) and Music Adviser (2013-17). Adjudicating experience includes RTÉ's All Island School Choir Competition, Dublin International Piano Competition Irish Round, RDS Music Bursary and each year since its inception the Irish Freemasons Young Musician of the Year. Current and previous board directorships include West Cork Music, Centre Culturel Irlandais, Newry Chamber Music, IBO, OTC, Sing Ireland, OCI and CMC. He is a member of RDS Committee of Arts and an elected member of the RDS Council. With the support of a Loyola Trust Scholarship he completed an M.Phil in Christian Theology at TCD during the global pandemic. He enjoys a lively mix of consultancy work as an advocate for music in Ireland.
---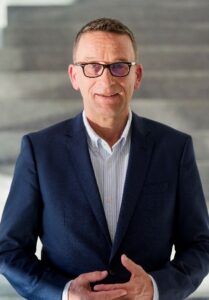 Holger Bleck is an artistically and commercially accomplished festival, opera, theatre and concert manager with a unique blend of high-profile experience on international stages, including 5 years of public relations at the Kölner Philharmonie, 3 years of dramaturgy at the Schlosstheater Celle, project manager of the opera festival "Mozart in Schönbrunn" in Vienna, 12 years as Artistic and Managing Director of the Vienna Chamber Opera, 25 years as Managing Director of the International Hans Gabor Belvedere Singing Competition and for the past 8 years as Artistic and Managing Director of the Carinthian Summer Music Festival in Austria. Holger Bleck studied musicology, music theory and clarinet in Detmold and Cologne and has been living in Vienna for 25 years.
---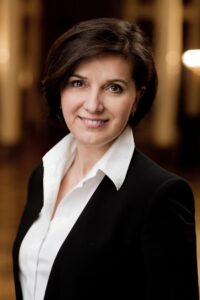 Beata Klatka is the Director of the International Stanisław Moniuszko Vocal Competition and Head of the Young Artist Programme OPERA ACADEMY at the Teatr Wielki – Polish National Opera in Warsaw.
Beata began her music education in the children's choir of the Teatr Wielki – Polish National Opera led by Władysław Skoraczewski – opera singer, scoutmaster, an outstanding teacher and educator of generations of young musicians.
She graduated from the Instrumental Department of the Chopin University of Music in Warsaw in the flute class of prof. Elżbieta Gajewska and Postgraduate Studies in Public Relations at the SGH Warsaw School of Economics.
As a flautist, she worked in the Polish Radio Symphony Orchestra in Warsaw and the Orchestra of the Polish National Opera; she was professionally engaged as a flute teacher in music schools in Warsaw (the Fryderyk Chopin State Music School and Emil Młynarski State Music School).
In 2007, she joined the Polish National Opera, initially working in the artistic organization department. Since 2010, he has been managing the Young Artist Programme OPERA ACADEMY. In 2012, she took the post of director of the International Stanisław Moniuszko Vocal Competition.
---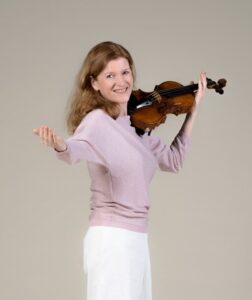 Maighréad McCrann has been 1. Concertmaster of the ORF Vienna Radio Symphony Orchestra since 1993. In 1997 she was appointed Professor of violin at the University of Performing Arts in Graz. During this time, she has also enjoyed a versatile career as a soloist, chamber musician and directing chamber orchestras from the violin.
Her passion for teaching has resulted in many masterclasses and intense coaching with the youth orchestras of Spain, Catalunya, Columbia, the Vienna Jeunesse Orchestra and the National Orchestral Institute in Washington.
Born in Dublin where she studied with Brian McNamara, she graduated from Trinity College of Music in 1984 and commenced studying in Vienna with Ernst Kovacic. Further violin lessons with Sandor Vegh and David Takeno. She was a member of the Chamber Orchestra of Europe and played baroque violin with Nikolaus Harnoncourt's Concentus Musicus.
In 2020 she was appointed to the board of the Wiener Jeunesse Orchestra and became a member of the advisory committee of the Austrian National Bank for the allocation of valuable instruments. She is artistic director of the Neuberg Masterclasses in Austria.
---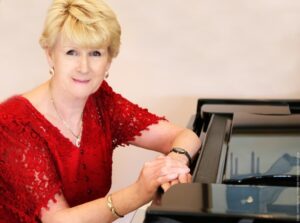 Veronica Mc Swiney, one of Ireland's most popular pianists, hails from Dublin.  She started her studies at the Municipal School of Music under Dr JJ O'Reilly at the age of seven and won all the major competitions at the Dublin Music Festival by the age of seventeen. She played her first concerto with the RTESO when she was fourteen years old, and at this concert she came to the attention of Sir Robert and Lady Dorothy Mayer who nurtured her for a career on the concert platform. She studied abroad with Bruno Seidlhofer in Salzburg and later with Ilona Kabos in London and after a very successful debut at the Wigmore Hall in London, her concert engagements took her to the USA, Germany and Holland and later to the USSR, where she was the first Irish artist to be invited by Gosconcert to tour there. Since her first very successful tour in USSR she has been invited back on many occasions to play, both as Recitalist and as soloist with many of their famous Orchestras, in all their major cities.
While still in her teens, Veronica was invited to perform in the UK and her first London concerto debut was with the London Symphony Orchestra at the Royal Festival Hall, in a performance of the Dohnanyi Variations on a Nursery Song for piano and Orchestra in 1962.  In 1981 she based herself in Manchester, (U.K.) and played many recitals throughout England and performed concertos with many of the British orchestras, such as the London Symphony Orchestra, the City of Birmingham Symphony Orchestra, the BBC Philharmonic, the Manchester Camerata, the English Sinfonia etc.  In her native Ireland she became a very popular performer and presenter of classical music on Irish Television.  She has also played regularly on BBC radio and television. Her engagements have taken her to most of the famous European Concert Halls, both as soloist with Orchestra and in Recitals at Festivals. She took part in many classical music cruises with Richard Baker and performed at many festivals in the UK with Richard in their programmes on the life and times of Frederic Chopin and Edvard Grieg.  Amongst her recordings are the 18 John Field Nocturnes, and these are considered to be the finest available today.
Apart from her solo career, Veronica has always been very interested and involved in chamber music and accompanying, and consequently has worked with many of the world's great musicians. She was the Music Director of the original Irish National Opera company from 1966 to 1980, during which time they brought opera to all corners of Ireland, and Veronica rehearsed and performed the entire opera score from the piano. She formed her own piano trio, the EBLANA on her return to live in Ireland in the late 90's. She has always been interested in rising young Irish talent and has sat on the Jury of many competitions both National and International.
Veronica has 3 children, Karl, Judy and Aisling and three beautiful grandchildren. Nowadays she takes life a bit easier and enjoys her beautiful garden under the eye of the Sugarloaf in the company of her dogs and cats and Benjie the cockatiel. "I will always love my music and be thankful for the fascinating life and experiences it has given me".
---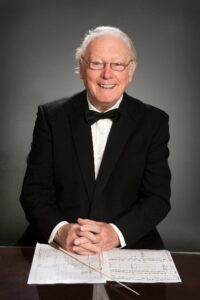 Colman Pearce was born in Dublin. He studied piano with Gerard Shanahan and took an Honours B.Mus at the National University of Ireland. He later was a conducting student of Franco Ferrara in Hilversum and Hans Swarowsky in Vienna.
As Conductor he held positions with the RTÉ Symphony Orchestra: Co-Principal Conductor 1978-1980, Principal Conductor 1981-1984. Bilbao Symphony Orchestra, Principal Guest Conductor 1984-1987. Mississippi Symphony Orchestra, Music Director and Principal Conductor 1987-1999. Maestro Pearce guest-conducted extensively throughout the world.
Since his retirement at the end of 2014, he has devoted himself to composition. He holds a Ph.D. in composition from DCU and he was honoured to be voted into membership of Aosdána in 2016.